Bag it
Our charity shops need good quality clothes, bags, shoes, books, music, DVDs, toys and more. Donate your unwanted items or challenge your friends, family and colleagues to have a declutter.
Here are bags of reasons for a clear out
From help projects like us to keep running to helping others setting up in home to the environment, getting rid of unwanted items in your home can do a world of good.
Why support us?
Every pound raised, every minute of your time and every donation to our shops, will help make a massive difference and help to fund more homeless set ups and help people improve their living conditions.
Donating with us is easy
Drop your bag donation to our store at Five Lane Ends BD10 8EG.

Gift aid tops it up: Adding gift aid to your donations boosts your contribution by 25%. This means you are helping fund more young people and homeless set ups at no extra cost to you.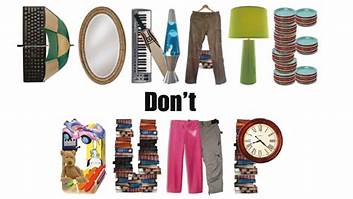 Here's just a few reasons to help get you motivated.
Why have a clear out?
Value your things more: Keep what you love, donate those you don't. They will be treasured by someone new!

Less is more: Fewer things in your home/wardrobe, means less to maintain, clean, organise or stress you out

Declutter and do good: Giving away your unwanted things will give you more space and peace of mind. You will also help to change lives too.
Our top tips
Share the process: Ask a friend or family member to help! It's easier to be objective about someone else's things. Then return the favour.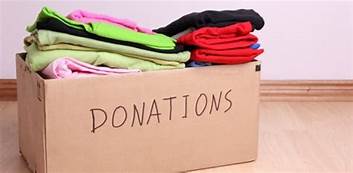 Be realistic: If you don't love, wear or use it, donate it!

Sort for success: Use the handy dividers in this clear out pack to categorise/organise your donations

Two too many: Question your need for so many of the same thing, and bag up the extras.

Celebrate the change: Take a before and after shot to assess the impact you have made on the area you tackled.
Boost every bag's value with Gift Aid
Gift Aid is a government scheme that lets charities reclaim tax on donations, at no extra cost to you. By signing up to Gift Aid, your donations will be worth 25% more. So if the lovely things you bring sell for £10, we will actually receive £12.50.