Food for Life is a 'Community Food Hub' providing food and essential products to local people who are struggling to make ends meet. Thanks to Big Lottery Funding a shop in York House, has been refurbished to house the Community Food Hub.
Anybody in receipt of benefits/pensions can become members of the Community Food Hub; people can sign up for membership on Tuesday mornings 11 until 12 at the Community Food Hub or Wednesday Mornings 11 until 12 at Rockwell Community Centre.
The hub runs as a 'Community Pantry' where members pay one pound per visit (they can also donate more if they can afford to) the number of items of shopping depends on the size of their household.
Opening Times
Tuesdays - 3.30pm to 5.30pm

Thursdays - 10.00am to 12.00noon

first Saturday of the month 10.00am to 12.00noon
The Food for Life project has a Project Coordinator and has recruited a team of volunteers who have been trained up to run the Community Food Hub, help with collection of food donations and help to run Shared Table.
We receive regular donations from Fare Share, Asda, Tesco and KFC and occasional donations from Storehouse, Lidl and Poundland.
We also receive personal donations from individuals and local childcare nurseries and are trying to develop links with local schools. St Johns Church at Thorpe Edge and Newlands Furniture Service have also set up as food collection points to support the food hub. The numbers of members access the Food Hub increase weekly so we are always looking for new sources of food and life essentials donations.
Shared Table
We also run a 'Pay as you feel' Shared Table, in partnership with the Rockwell Centre, every Wednesday that offers a hot meal, pudding and a drink for just a donation.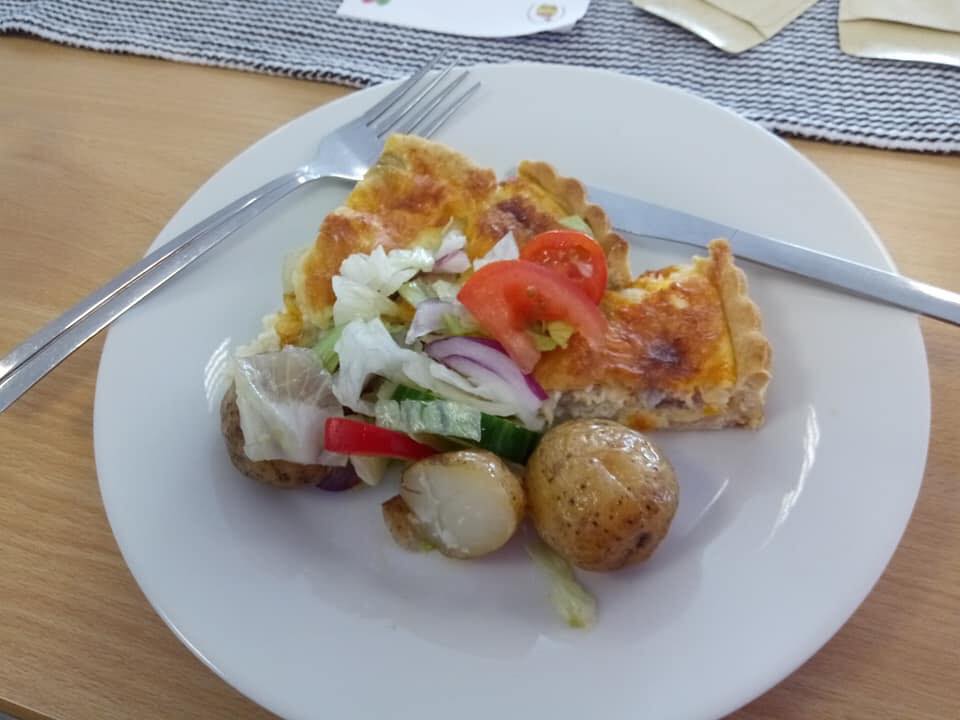 WE ARE LOOKING FOR DONATIONS OF THE FOLLOWING ITEMS
WHICH WE CAN ARRANGE TO COME AND COLLECT
Tinned goods:- vegetables (beans , peas, corn etc.); fish; meat; soups; fruit; puddings

Sauces:- jars or packets of sauce mixes and condiments.

Packets:- Cereal/ pasta meals/ rice meals/ noodles etc

Pasta and rice:- packets of dried not fresh

Bakery:- Bread and cake products

Chilled food:- dairy products/fruit and vegetables/cooked meats etc

Household cleaning products:- any cleaning items including bin liners

Personal Cleaning products:- soap, shampoo, shower gel etc.(no cosmetics please)

Baby products:- food, formula, nappies, wet wipes etc..

Sanitary Products:- any sanitary products

Pet food:- cat and dog food is also useful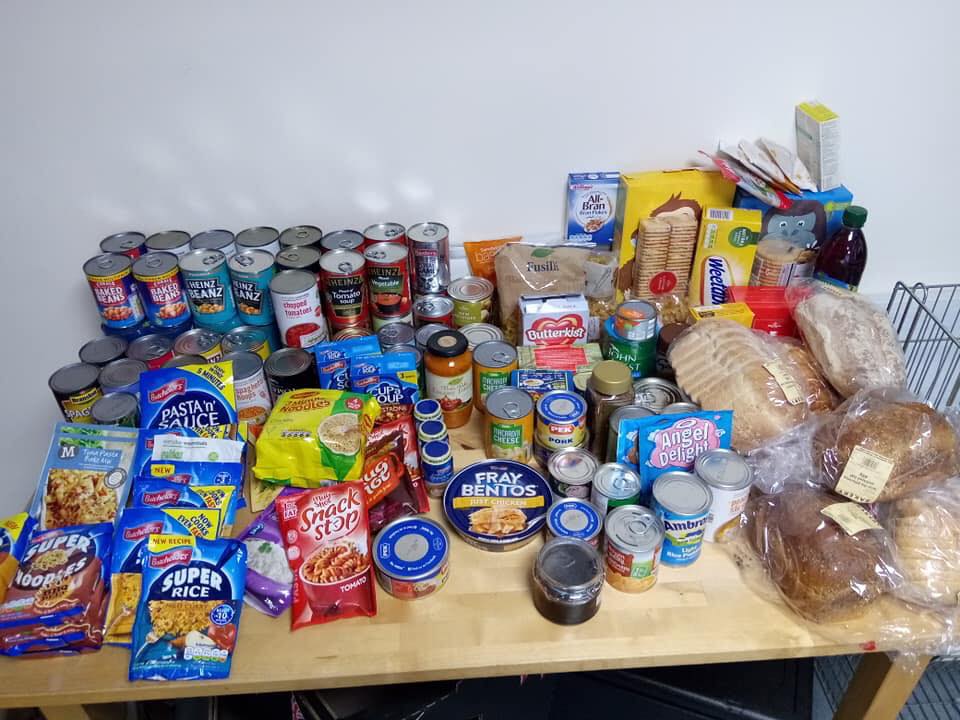 Please note that we can only use products that are either within date or on/just over their best before date.
We are unable to accept partially used
bottles of cleaners/personal
hygiene products.