Part house clearance service
We offer an efficient, professional and sympathetic house clearance service. Submit a request and we'll get in contact with you to make arrangements.
Your house clearance items will go to a good home
Thousands of people use our service every year. We can sell or professionally recycle a wide range of household items and the proceeds go towards funding the project running cost.
We collect all sorts of items:
Furniture such as sofas, beds, tables and chairs

Large and small electrical appliances

Clothing, shoes, bedding,accessories and jewellery

CDs, DVDs, books and homewares
Request a Call back for a House Clearance
How does it work?
Our house clearance service is run by us personally, meaning you'll receive great service from your local store.

We can carry out an assessment in advance of the clearance to let you know if there are any items which would we wouldn't be unable to collect for legal, safety or quality reasons.
Fire Safety Awareness
Please note that all donated soft furnishings such as: Sofas or Beds can only be accepted if they carry the legally required Fire Safety Labels shown in the images.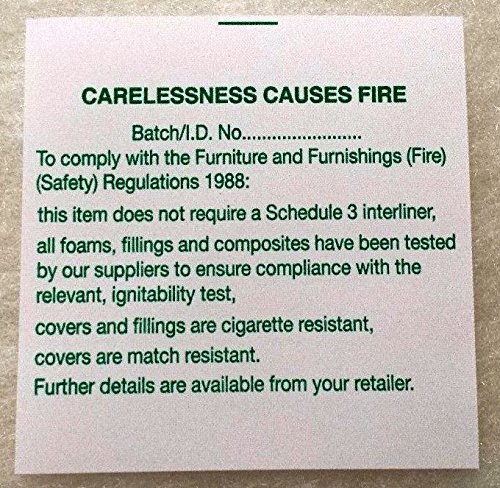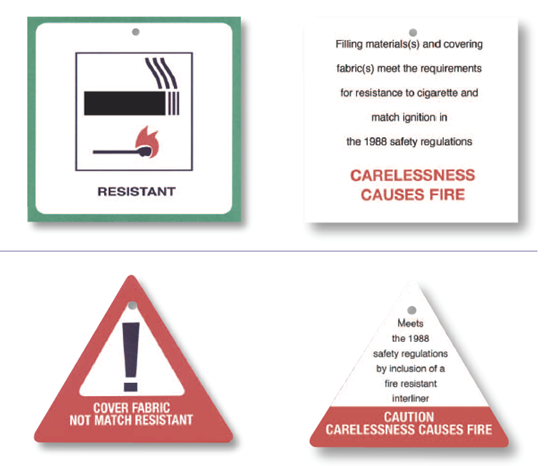 Contact us
If you need help with your request please email: newlandsfs@hotmail.com
REQUEST A HOUSE CLEARANCE or call 01274 774977